MARTIAL ARTS CENTRE
06 Technical Study
Heavy / Light / Materiality
CONCRETE
Concrete is extremely resistant to the physico-chemical attack emanating from the environment. It is particularly well-suited for structures exposed to demanding and extreme conditions. Its image as a cold and inhuman material. The intention of using concrete is trying to present heavy concept in a very straight forward way. Concrete is a very strong and versatile modulable construction material.

TIMBER
Timber is a versatile material, its properties suited to a wide range of uses both structural and non-structural.
Instead of performing heavy like a stone, I would like to start with light framework, creating different levels for the required spatial quality for the programme. Moreover, according to the design concept, timber being as a threshold that connecting the new town and the nature.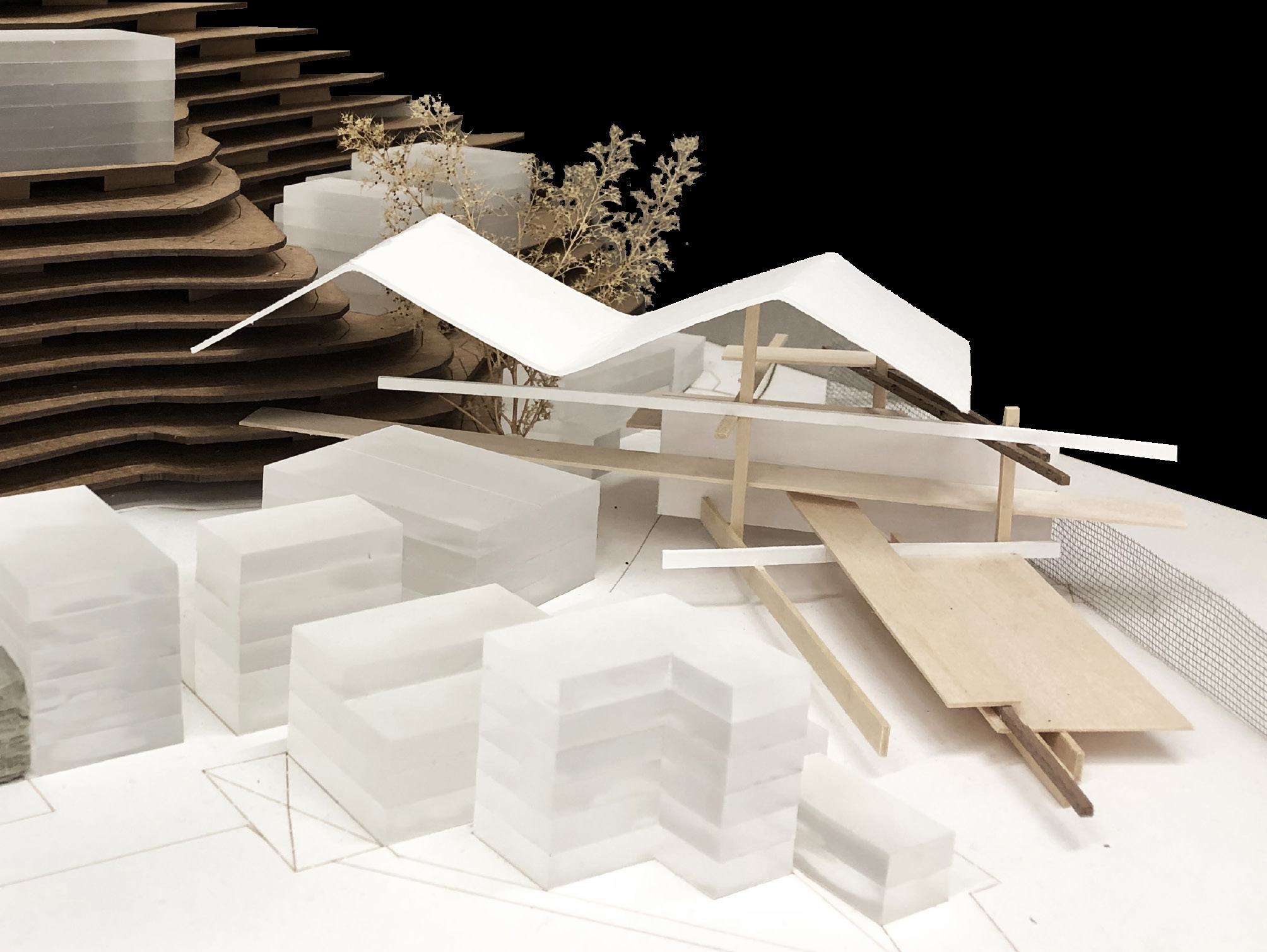 BURNED WOOD
The result of burned wood is a scorched finish with a magnificent charcoal black color. The surface of the wood can take on a crackled or alligator skin look depending on the wood species and the burn intensity.
According to the testing of concrete, the result is the structure has to be strengthened. The intention of testing with burned wood is trying to use charcoal colour as the building facade, to increase weights of the building but could be carried by lightweight structure.