Boundaries usually are the imagined lines which that marks the edges of the territory. However, for the island, the boundaries are not only the common border of ground and water.

When at different distance, the mind image of the island would also change. Besides, the land edge sometimes would convey an enclosed spatial feeling due to the island its own giant scale. Therefore, there might be invisible boundaries that belong to the island. When at certain distance, the atmosphere of the island could be felt; the feeling of entering the island could be got. That is the invisible boundary, sensible boundary.

The interrelationship between Yim Tin Tsai and the bigger island Kau Sai Chau is important because the former used to be dependent on the latter for resources, this relationship also partly defines what territory means for Yim Tin Tsai.
Invisible Elements in Hakka Culture
The villages did not abandon the traditional Hakka culture; there are some invisible elements in Yim Tin Tsai. For instance, the mountain itself is acting as the defensive wall for the villagers, while the church is located at the center of circle of the axis. However, today the church has become the only bonding with the villagers and the whole territory. They will have gathering every year on first week of Sunday in May.

The village itself is like a valve connecting spiritual aspects and economic aspect of the site. The school is also like a connector linking the church and the villages. Their interrelationship both contradicts each other and coexists all the same.
Invisible/ Sensible Boundaries
Boundaries as mediator
For the island the territory isn't the result of physical factors such as climate, topology, or materials. It is the consequence of factors such as spiritual beliefs, the world view of the villagers, the clan structure, and their ways of gaining a livelihood. The village is not simply the place where things are produced and exchanged, it is the very object of production; a byproduct of human existence. Which places the villagers at the top of the pyramid, the village is dependent on their participation. The act of participation contributes significantly to a sense of place/ territory, which has a spiritual aspect and livelihood aspect.
Catholicism
Hakka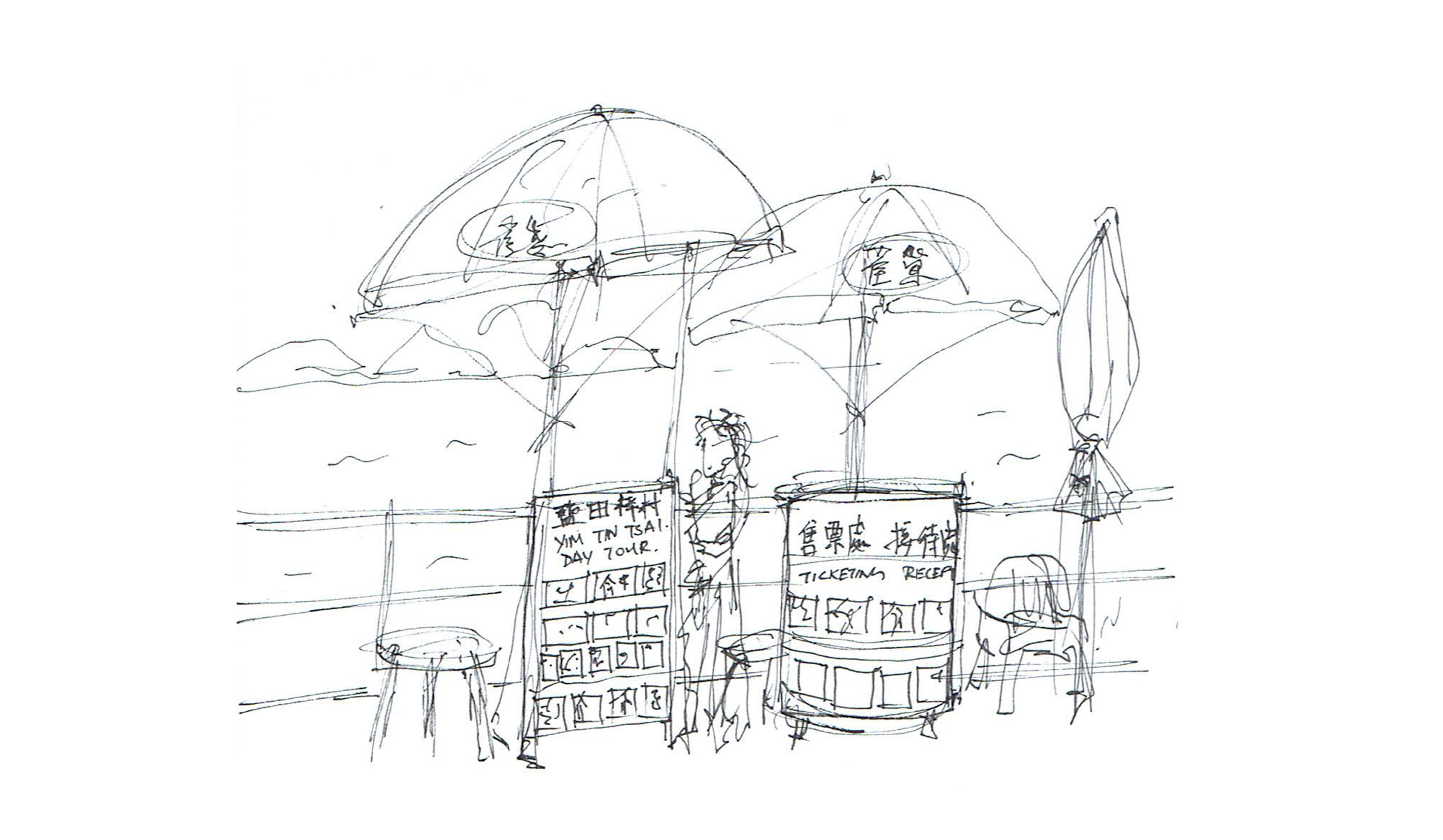 Tourism